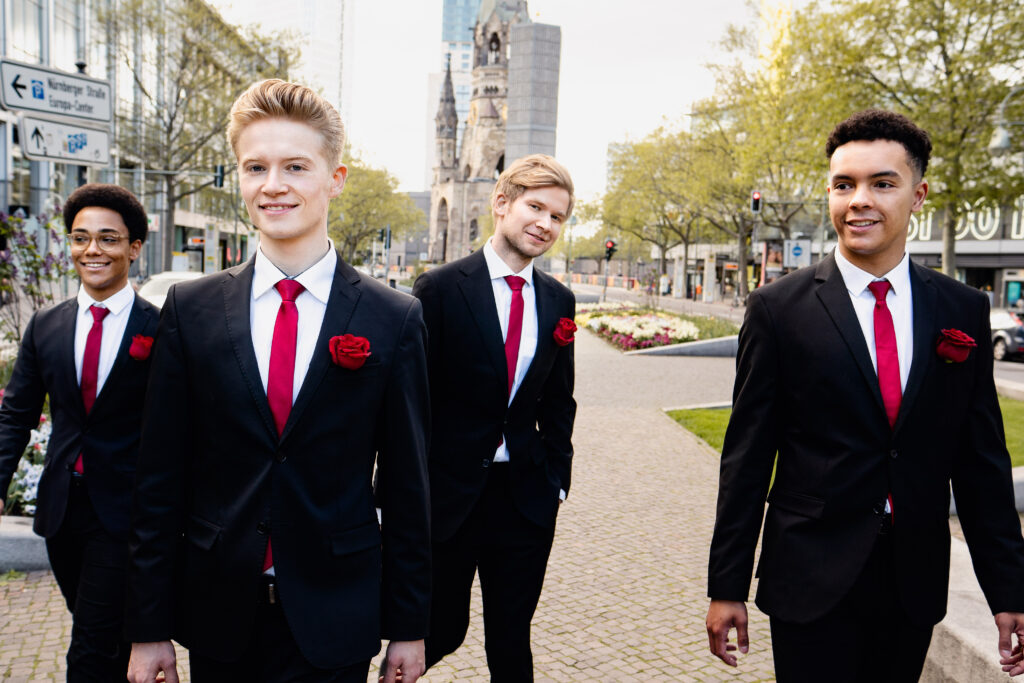 German Gents is an a cappella ensemble from Berlin. They were founded in the year 2018 by students of Universität der Künste and Staats- und Domchor Berlin. The group consists of the two tenors Thoma Wutz and Armin Horn, the baritone Raphael Riebesell and the bass Marcel Raschke.
The quartet performs sacred and secular pieces from the Romantic period as well as German Folk songs, modern pieces, Barbershop Quartet Music and self-arranged classics and spirituals from the last centuries.
In 2019 they participated at the International a cappella Contest Leipzig and won the first price. Since then, the ensemble sung at the festival Festspiele Mecklenburg-Vorpommern and in multiple other places, including Hannover and Berlin. They are invited to sing several concerts across Germany, for example at classic-festivals such as Rheingau Musik Festival, Musica Bayreuth as well as Bachfest Leipzig.
From the very beginning all members shared an affection to classical music and enjoy singing together.
Hörbeispiele auf german-gents.de
German Gents auf Youtube: "Mit 'nem Kuss vor der Haustür fing's an – Konzerthaus Berlin 2021"