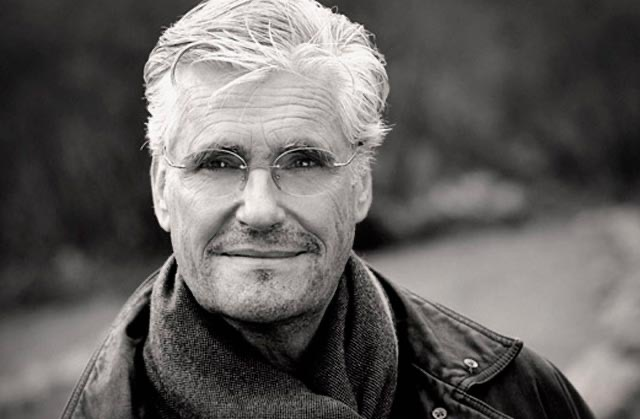 Sky du Mont's family, who are related to the famous publishers DuMont Schauberg, fled the Nazis in the 1930s to South America. He was born in Argentina as the son of a German and the British Chiquita Neven du Mont (1921–2018). He grew up in England, but came to Germany in 1969, where he studied acting between 1969 and 1972 in Munich.
In Germany, he is well known for playing suave and urbane, sometimes villainous or shady upper class characters since the 1970s. He appeared in three of the commercially most successful German film comedies of all time: In Otto – Der Film (1985), in the Western comedy Der Schuh des Manitu (2001) and in Traumschiff Surprise – Periode 1 (2003).
In international cinema, Sky du Mont portrayed the Hungarian businessman Sandor Szavost in Stanley Kubrick's Eyes Wide Shut (1999) and played one of the Nazi killers in The Boys from Brazil (1978). Other international roles include Count Galeazzo Ciano in the US-miniseries The Winds of War (1983), Claus von Stauffenberg in the sequel War and Remembrance (1989), and a recurring role in the soap opera General Hospital in the 1980s. Du Mont also made an uncredited appearance in Das Boot as the officer aboard the resupply ship Weser to whom the U-96 Second Watch Officer demonstrates Depth-Charging. While he only appears in the background in the theatrical and director's cut, his full appearance is featured in the uncut mini-series.
Du Mont also serves as the German narrator of the children series Thomas & Friends. He is also known for his voiceover work for commercials.