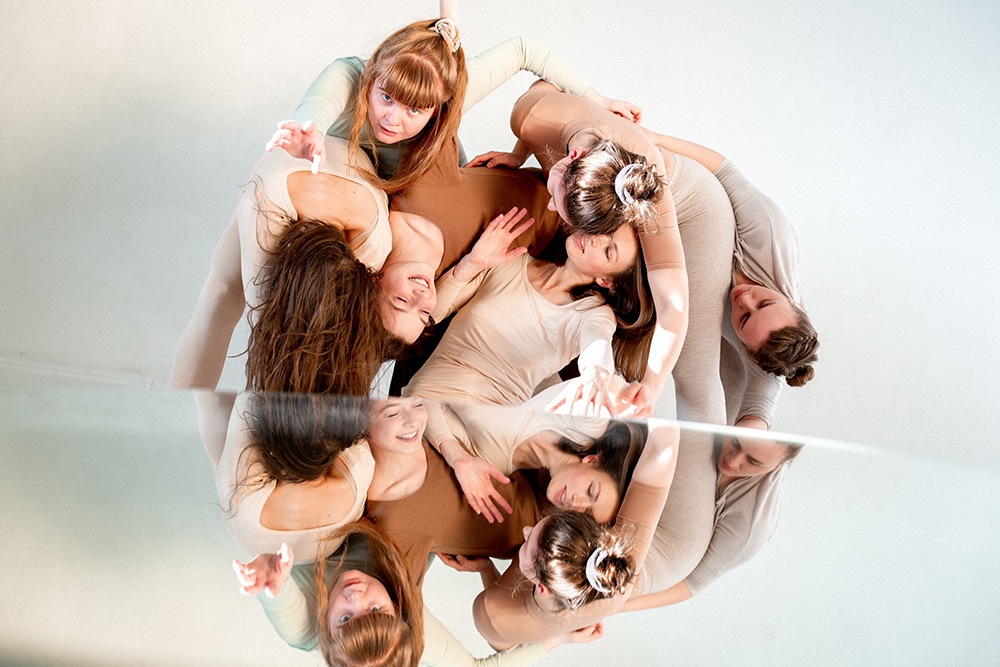 The name Sjaella comes from a Scandinavian word meaning "soul", and the young women who make up this group give voice to their soul by singing together. They have been fascinating audiences since 2005 with their crystal clear a capella singing, which cuts across eras and styles.
Sjaella offers music of the highest quality, with a long string of popular and critically acclaimed concerts behind them, as well as prizes in national and international competitions. These include1st Prize at Finland Tampereen Sävel Contest 2015 (Acoustic ensembles), 1st Prize at International A Cappella Contest Leipzig 2015, 1st Prize in the National A Capella Contest 2010 (Germany) and 1st Prize in the Classical category of the Ward Swingle Award at the vokal.total International A Capella Competition 2010 in Graz (Austria).
It was not long before they signed a recording contract, and their debut CD, "Sjaella", was produced in 2011 on "querstand". Further releases followed, such as "Preisung" (Praise) – a selection of contemporary sacred vocal music including dedicated pieces, which also came out on "querstand" (2014) and 2018 Meridiane NORD. This CDs have been nominated for the "Price Deutsche Schallplattenkritik", and the Meridiane NORD won CARA 2019 as Best Folk/World Album and has been nominated for OPUS KLASSIK 2019.
Sjaella has a hugely varied repertoire, ranging from sacred music to pop arrangements, jazz standards and their own compositions, which they showcase at around 50 concerts a year in Germany and abroad. They have appeared at many classical music festivals (Rheingau Music Festival, Mosel Music Festival, Bachfest Leipzig e.g.) and they are making an increasing number of radio and television appearances. Despite the young age of the six singers who make up Sjaella, the group has become an established presence on the classical music scene. The ensemble has an impressive natural charm, along with a clear, even harmony that they have cultivated since childhood.

www.sjaella.de
Sjaella auf Youtube: "Northern Lights (Ola Gjeilo)"